Technology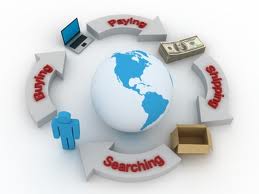 TECHNOLOGY SERVICES
LBSOFT's software service offerings are designed to provide value to customers wherever they are on the software product development and deployment life cycle and continue to assist customers as they move along the life cycle curve. The services are engineered to provide the maximum flexibility to customers. The degree of management control, location of service delivery and costs can be tailored to suit specific customer needs and budget. Robust methodologies support the service delivery mechanism. These methodologies allow maximum flexibility to accommodate client needs without compromising on risk reduction, process visibility, project control and resource planning
Custom Application Development
Custom application development is a process oriented activity in LBSOFT's offshore facility. All software is developed in our facility using the "Software Factory" approach. This approach ensures: a) A consistent pre-determined level of quality and b) An interchangeable authorship of software code. We follow ISO 9000 and SEI 3 standards to ensure process consistency. At all stages of the design, development and testing phase we build in redundancy, overlap and peer review and couple it with extensive documentation. This results in 'interchangeable authorship of software', which insulates time schedules from the churn rate of personnel. We now also build mobile Apps and Ipad Apps(IVA'S). Our mobile Apps support both Android and IOS. Supporting services which are provided in addition to basic custom application development are: Data Migration and porting Re-engineering software applications Testing and QA Technical writing and documentation
Application Maintenance
LBSOFT understands that on going sustenance of software applications is a core requirement of customers. We have real life methodologies to provide this support to existing application software or software products. Sustenance services include: Bug fixing Enhancement of functionality Integration with new tools or applications Platform migration Multi environment compatibility assurance Usually this service is delivered through a hybrid onsite-offshore model that brings down operational costs significantly while providing local point of interaction for customer.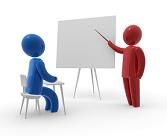 Training
•Exposure to Real Time Project work Environment.
•Prepares thoroughly to attend interviews.
•Training Programs are Completely JOB Oriented.